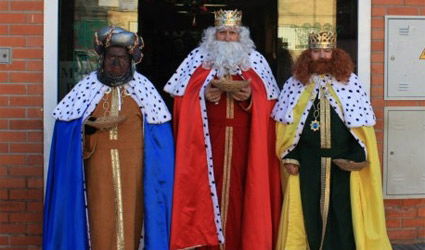 THE International Christmas Fair organised by the Foreigners department at Mijas town hall will come to an end on Sunday.
A visit by the Three Wise Men will put an end to a month packed with activities, street parades, Christmas performances, international choirs and fun for all the family.
Melchior, Gaspar and Balthazar will visit the fair in their limousine escorted by motorcycles from the Motoclub Fuengirola, and will be giving chocolate lollipops to all the children that come to give them their Christmas letters.
A market has been set up with11 wooden houses and a giant six-metre-high Christmas tree in the centre of the square, similar to the famous German Christmas Markets.
For more information contact the Foreigners Department on: 952 58 90 10 or email [email protected]