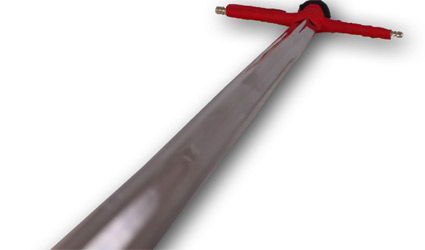 A MAN was arrested in Mijas for stabbing another with a bullfighting sword after he was hit with a riding crop.
He reportedly arrived home in his car with his girlfriend to find a group of horse riders blocking the street. He claims to have sounded his horn and asked them to move.
Guardia Civil investigating the case report that witnesses claim the horse riders started to throw stones at the entrance to the man's house and hit his car once he had parked it.
He got out armed with the sword, and one of the riders allegedly hit him in the face with the riding crop. He responded by hitting him with the sword, causing a deep cut to the man's arm.
The victim was taken to hospital and had to undergo emergency surgery because the cut had affected part of his muscle and he had lost a lot of blood. He is said to be in a serious condition.