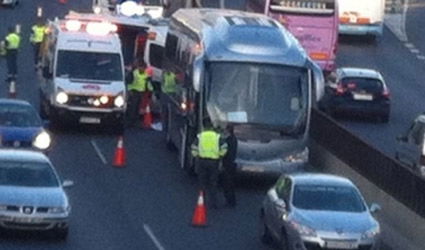 A MOTORYCLIST from Fuengirola was killed in a road accident yesterday on the A-7 motorway near Marbella.
The accident occurred as a driver joined the main road at Km 210 heading in the direction of Cadiz.  He was in collision with the motorbike, which then ran into a bus; the car driveris alleged to have driven on without stopping.  Immediately after the accident, the biker was still conscious and able to speak, however he died a short time later and the emergency services were unable to help him.
The accident caused a 4 km tailback due to the left lane of the motorway being closed off.