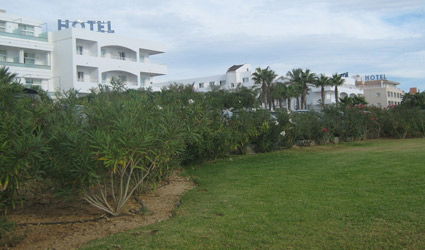 THE long holiday weekend in Spain failed to attract national tourists to Almeria Province.
Despite the warm day time temperatures on the Almeria coast, hotel occupancy failed to reach 50 per cent with only around 40 per cent of hotels and hostels open. The number of visitors was similar to other years with enclaves like the Cabo de Gato doing slightly better with a greater occupancy rate.
Diego Garcia, the President of the Association of Hoteliers, ASHAL commented that "Almeria continues to have a large component of seasonable tourism and hotel bookings are increasingly a last minute thing via the internet and dependent on the weather.
"Add to that the long weekend and Christmas we expect mainly domestic tourism at this time of year."
 The problem is that Almeria saw its accommodation capacity increase rapidly from 2005 and with the arrival of the crisis has meant a surplus of beds that exceeds actual demand. That is more beds than customers.
Travel links to reach Almeria are also a problem with limited rail communications and high ticket prices and the lack of available flights.