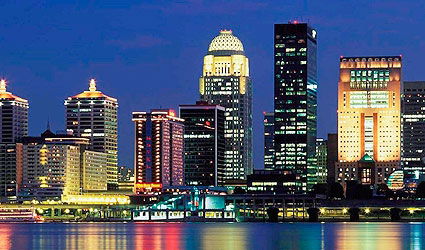 LAST month, the Spanish government summoned the American ambassador to answer allegations that the United States had collected data on more than 60 million Spanish phone calls. Prime Minister Mariano Rajoy responded by saying: "Spying activities are not proper among partner countries and allies."
Foreign Minister Jose Manuel Garcia-Margallo followed that: "If true, these allegations threaten the climate of trust between Spain and its close ties to the United States."  James Costos, the American Ambassador, responded by saying that the electronic spying was originally collected by Spanish intelligence officials and then was 'shared' with the United States.
Espionage and spying is not something one usually associates when assessing the friendly relationship between the Spain and the United States. Yet cloak and dagger spying between the two nations does indeed have a history – a very colorful history. Consider the late 18th century saga of Kentucky Governor James Wilkerson and Spanish colonial Governor Esteban Rodriquez Miro….
In the late 1700's, in an area now known as Kentucky, lie the wild, western- most extreme of the United States. The infant nation had just wrested independence from mother country England.
As a result, British influence was greatly diminished as had French influence only a few decades earlier. Spain's presence in the area, albeit weakened and decentralised, was restricted to Florida, Louisiana and control of the strategic Mississippi River. The river, then as now, was a vital system of transportation, especially river-boat commerce. Geographically, Kentucky has a strategic position at the confluence of the Ohio and Mississippi Rivers. However, Kentucky was either blocked from using the river or required to pay the extremely heavy tariffs required by Spanish authorities.
In May of 1785 the Kentucky territorial governor, James Wilkerson, took a trip down the Mississippi to New Orleans to meet the Spanish governor, Esteban Rodriquez Miro. The meeting was clandestine in nature. In what was to become known as 'The Spanish Conspiracy', Wilkerson managed to convince Miro to allow Kentucky a favourable trading monopoly on the Mississippi. In return, Wilkerson promised to promote Spanish interests in America's westward expansion.
Wilkerson swore allegiance to Spain and promised to actively lobby to make Kentucky a possession of Spain. Furthermore, he was to inform Miro of any possible American land acquisitions that would affect Spanish influence in the area. He swore to commit his life "to seek union under the protective vassal of Spain and to promote her interests."  Kentucky not only received favourable trade monopolies but Wilkerson was to personally receive a generous Spanish pension (read: kickback) of $3,000 per year. Wilkerson, it should be noted, had personal connections within the highest levels of the young American government.
He was close personal friends to George Washington and Thomas Jefferson and was still a high ranking officer in the military. Over the next few decades, Wilkerson also covertly provided intelligence to American officials on Spanish military and shipping activities on the Mississippi. Wilkerson had, in effect, become a bona-fide double agent. 
He used his considerable influence within the American government to warn Miro of any plans for westward expansion plans. Simultaneously, he informed the American government of Spanish military vulnerabilities on the Mississippi River. For 12 years, the Wilkerson/Miro scheme worked perfectly. By 1796, Spain dispensed over $36,000 to Wilkerson while being totally unaware that he was a double agent.
Ultimately, Wilkerson was caught red-handed receiving a gold-bullion kick-back. He was removed from office, subject to two Congressional investigations and court-martialed. His reputation has forever been disgraced. 
President Theodore Roosevelt, some 65 years after Wilkerson's misdeeds said: "In all our history, in Wilkerson, there is no more despicable character." Historian Fredrick Jackson Turner noted that Wilkerson was "the most consummate artist in treason the nation has ever known."  Later in life, his reputation tarnished, Wilkerson visited New Spain (soon to be Mexico) attempting yet another nefarious scheme with Spanish officials. He died mysteriously while trying to pursue a scandalous land grant for the territory of Texas. He was buried ignominiously in Mexico City.
Esteban Rodriquez Miro historical legacy seems to have taken the opposite trajectory. He was recalled to Tarragona, Spain and was soon promoted within the Spanish Ministry of War. He served as Field Marshall from 1793 to 1795 in a war with the French Republic. He died heroically on the battlefield.