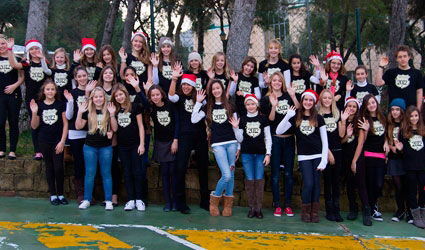 TO raise money for the Philippines disaster relief fund and spread some Christmas cheer, students from Sotogrande International School are taking to the road to sing Christmas songs this week. 
They will be performing (Thursday 12th Dec.) they will be delighting listeners on Global Radio and Talk Radio Europe in the morning then visiting Marbella to perform at La Cañada shopping centre from 7.30pm to 9.30pm. 
The tour will end tomorrow with a special concert at Sotogrande Church from 7pm-9pm and the money raised will be donated to the school's own NGO The Kindred Project, which is raising money to help those in need after Typhoon Haiyan. 
To find out more see www.facebook.com/sisschoolspain