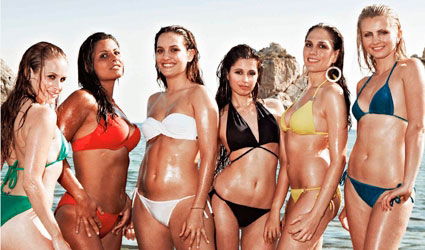 A MALAGA court has ruled against Ryanair for sexist publicity. The complaint was taken to court by Malaga Consumers Association, over promotion of the Ryanair Cabin Crew Charity Calendar 2013 in which female members of the crew appeared in bikinis.
They also complained about the campaign presented in October 2012 on the airline's website, which read 'Red-hot prices. And the crew!' which they say is illegal and dishonest.
They say that women are used in the publicity simply as a sexual attraction, unrelated to the object of the advertising campaign. They also complain that no men are used in the campaign, despite there being many male members of cabin crew.
The court has declared the publicity illegal and dishonest, and the airline has been ordered not to repeat this type of advertising campaign. It will also have to publish the judgement in Spain's two most distributed newspapers.
The company has announced that it will appeal against the sentence. "We have instructed our lawyers to appeal this ruling regarding last year's (2013) cabin crew charity calendar," Ryanair spokesman Robin Kiely said in a statement.