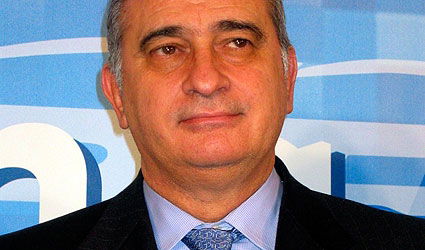 EXACTLY who will feel safer when the Public Safety act becomes law early next year?
Politicians, principally.  Unauthorised demonstrations outside the national or regional parliaments could cost protesters €30,000. They should consider themselves lucky that Interior Minister Jorge Fernandez Diaz, deafened but not chastened by roars of outrage, backtracked on the proposed €600,000.
The reduction is academic, because finding €30,000 is as impossible for most protesters as stumping up €600,000. Public safety is the least of the public's concerns and was placed 10th amongst Spain's principal worries by an official CISsurveylast October.
Nevertheless, Fernandez Diaz's law seeks to protect them from the dangers of "offences to Spain" and its institutions.
The government, which must ride out next year's European elections, followed by local, regional and finally general elections in 2015 might feel safer, believing itself buttressed against protest.  
Instead it will be more vulnerable.  Nothing breeds protest like trying to eradicate it.
No-brainer
WHATEVER trade union UGT says in Andalucia will sound like excuses, not explanations.
It is already up to its neck in the ERE scandal and now the regional government is reclaiming €1.8 million for false invoices from 2009.
The regional secretary has resigned and UGT is in the throes of an internal debate.  Should it break with the past and come clean or keep quiet and let matters continue as they are?
Merely needing to ask these questions must have father of Spanish socialism Pablo Iglesias (and Keir Hardie) turning in their graves.
Short memories
GENERAL ALFONSO ARMADA died recently, aged 93.  
He was a wily monarchist, one of the teachers appointed by Franco to tutor Juan Carlos, whom he later named his successor.
Armada became the then prince's secretary in 1965 but resigned or was dismissed – there are conflicting versions – in 1977 as democracy galloped through Spain. 
Armada always wanted to be president of Spain and thought his day had come with the February 1981 coup d'état. 
The coup failed, entirely thanks to the King, a man now in his seventies whose popularity has gradually waned in the intervening years. The next time Juan Carlos is booed by the public – assuming they dare to under Fernandez Diaz's new law – they should remember the hero's role he played almost 33 years ago.
 
Alliances and separations
COVERGENCIA I UNIO needs Esquerra Republicana de Catalunya's support to retain control of Cataluña's regional government.  
CiU now wants a joint ticket with ERC for the European Elections in the belief that it will get better results if the two parties go hand in hand.
Trouble is, CiU is already two parties and Convergencia must persuade Unio – less sold on separatism and none too fond of ERC – that this is a good idea.
Nor does it help that CiU wants independence only if the price is right but ERC wants it at any price.