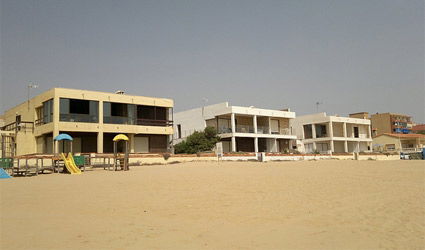 TO say that the Spanish property market has experienced a turbulent few years would be a bit of an understatement.
 But confidence appears to be returning at last with British buyers returning in their droves.
In November alone, Spain has so far accounted for 43 per cent of enquiries received at Conti, overseas mortgage specialists
That is higher higher than any other country including France. The story was similar in September and October, with Spain outperforming any other destination.
 Clare Nessling, director at Conti, says: "This is the first time since 2008 that Spain has accounted for so many of our enquiries over so many months. It was very popular over the summer period, but there's been a definite shift over the last six weeks in particular.
"A number of factors are pulling buyers in. Tourism is booming, access is easy and the culture is familiar, but it has also become much more affordable – mortgage rates are very low, the pound has been getting stronger, and prices are still bottoming out in some areas. It's a great time to buy and people who have been putting their plans on hold for the last year or two are taking advantage of the favourable conditions open to them, and deciding to go for it."
According to figures from the General Council of Notaires, the first six months of 2013 saw international purchases of property in Spain grow by 13.6 per cent compared with the same period in 2012. In addition, the Bank of Spain has reported that foreign investment in Spain reached more than €2,834 million in the first half of 2013, the largest amount recorded since 2004. And the British are still the biggest buying group.  Sales to overseas buyers are now expected to increase even more, thanks to the introduction of the long-awaited law granting a residency visa to non-European Union nationals if they spend a minimum of €500,000 on property. The new law has effectively opened the door to thousands of potential investors. This comes alongside efforts being made by regional estate agents and tourism boards to improve Spain's tarnished image, and it's hoped that these will help to revive the country's property market.
 Despite the recent boom and bust nature of the market, Spanish lenders are still willing to provide finance to foreign nationals, particularly if you can prove that you have a sound financial profile. You can generally borrow up to 65 per cent of the value of the property, and rates currently start from just 3.23 per cent. Conti says that it's vitally important for buyers to seek the right advice. Bitter experience has taught many Spanish property buyers that scrimping on independent legal advice can effectively cost them their holiday home. Buyers should always go through the same process that they would follow if they were buying a property in the UK.