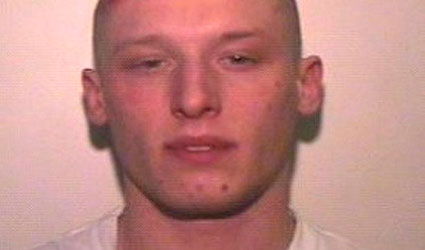 FUGITIVE Andrew Moran was arrested in Calpe last May after four years on the run. Described as "a criminal thug" and on the UK's most-wanted list, Moran was sunbathing with a girlfriend when police raided his Calpe villa.
A search villa revealed firearms, live ammunition, and false identity papers. Moran was extradited and his girlfriend Gemma Harvieu is now on trial in Preston (Lancs).
Charged with assisting an offender and money laundering, Harvieu changed her plea to guilty on the third day of the hearing.
Harvieu, a former lap-dancer who worked on the beauty counter at Selfridges in Manchester, visited Moran regularly.  In one 12-month period alone she flew 23 times to Alicante, the court heard.
 "A gangster's moll" according to the Prosecution, she wired a total of £20,000 (€24,050) to Moran via Western Union.  The payments went to different Spanish addresses where Moran picked them up using false passports.
"It is inconceivable that she was ignorant of the life she had chosen for herself with Moran," the Prosecution barrister argued.  "She was inextricably linked to his criminal lifestyle and flight from justice."