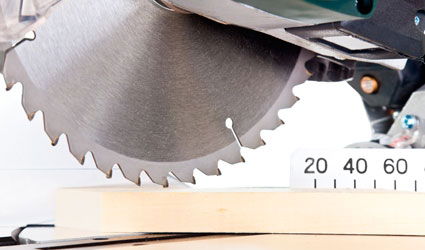 According to recent press reports about Amazon UK sales records being broken both on Black Friday and Cyber Monday, we're maybe shopping more for ourselves than for others when we're out Christmas gift-buying! But is this really such a recent phenomenon?
There was this kid I read about whose dad bought his wife a spade one Christmas. Worse, he wrapped it up and left it under the tree for weeks prior to the big day, without making any effort to disguise the fact that he'd put some flash wrapping paper on a gardening tool.
It sat there, glanced at resentfully until Christmas morning. He then explained to her: "You really need to do something about the garden and at least this way you don't have to buy your own spade – after all, I'm only thinking of you, dear!" At least she had something to bury him with after he'd eaten the poisoned prawn cocktail.
Which reminds me of other times past. One friend's dad once got his wife an electric saw. To this day I'm amazed they didn't have a repeat of the Texas chainsaw massacre. Another friend's dad bought his wife a rolling pin as a hint. Mistake, in more ways than one. 
Although I'm not sure that tops the time my own father came home with a Dyson for Mum on her birthday. Or these Dear Santa letters from hopeful kids: "Please give me a big fat bank account and a slim body. And please, don't mix those two up like you did last year!"  "Please text my dad – he has my whole list." "And if you bring presents, bring batteries!"
Or the case of my best friend's mother-in-law who once gave her a blouse that she'd bought much earlier that year on holiday in Spain. The blouse itself was OK, although neither her style nor size (she's petite), and had evidently come from a range of clothing for the much fuller-figured lady (like the MIL). I don't recall what the name of the original Spanish range was but the label read 'Fat Beauty'. She's received M&S vouchers ever since.
PS Just heard on the radio this morning about the husband who's bought his Mrs a set of windscreen wipers! Oh, err! That was you? 
Nora Johnson's thrillers 'Retribution','Soul Stealer','The De Clerambault Code' (www.nora-johnson.com) available from Amazon in paperback/eBook (€0.89;£0.77) and iBookstore.Profits to Cudeca