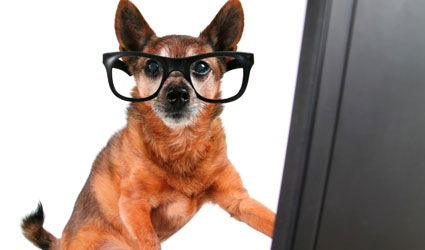 WELL, for the first time in something over 15 years I feel somewhat over- qualified to scribble this blurb. Last week, in the light of Boris Johnson's dismal IQ test result on local radio, I completed a similar test that appeared in my favorite national paper. The result? Wait for it. I scored 22 out of 32.
The paper's verdict for this score was as follows. "Congratulations superbrain – your IQ is off the charts. You're among the chosen few, destined for a stellar career and blessed with stellar intellect." Unquote.
Obviously with a result like that I should be writing political comments in The Times, or perhaps 'How to run the World' pieces in The Guardian! 
Give us a break. If that test was indeed intended to determine superbrain status or the intellect of future leaders, then we truly are in trouble. The dumbing down of our schools is now obviously manifesting in the adult population and frankly I find that all a bit scary.
I'll run a couple by you, see what you think. Q. 'If you rearrange the letters CIFAIPC you get a kind of what? A. Country B. Animal C. Ocean.
Q. People climb me and burn me. My rings aren't made of gold, but do tell my age. What am I?
Q. Which word is always spelt wrong?
Q. Which members of the family are defined by the crossword clue LAINWS?
Get the picture? Sometimes I really do despair of it all ya know. Ah well. It's all a bit late for me to line up with the likes of Einstein and Socrates. I'm afraid you'll just have to put up with my scribbling here for a while longer. 
A couple of personal views this week. Firstly I think the 10 year prison sentence handed down to Marine Alexander Blackman was an utter disgrace. I'm not saying that some form of retribution shouldn't have been ordered, but to deliver a punishment more severe than those received by many rapists and civilians who murder in cold blood, is simply beyond belief. By this yardstick Blair and Bush should be banged up for 1,000 years or more. Let's hope some form of sanity prevails at his hopefully early appeal.
My second view is that if I hear of many more presents offered up to us by Ed Milliband, I'll be looking out for him to arrive at the Commons on a sleigh. When is this desperate party of political dinosaurs going to realise their policies are never going to work, and opposition is the very best they can expect for many a long year to come. And as for Ed Balls…..
Answers to the 'Intellectual Quiz' 1. PACIFIC 2. TREE. 3. WRONG 4. INLAWS.
Keep the Faith.
Love Leapy  [email protected]