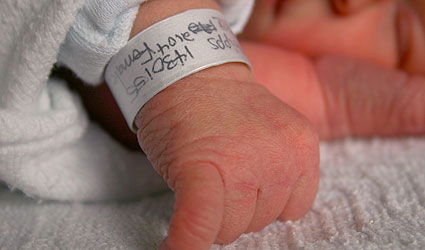 THE parents of a newborn baby girl at Malaga Children's Hospital had a shock when they were given a boy by mistake.
According to a report in local Spanish daily Malaga Hoy, the woman was admitted and had to undergo a cesarean. She was shown her baby girl for a few seconds before being taken to the recovery room and the baby was shown to the father and relatives in the ward.
Several hours later, the mother was taken to a room and a baby was brought to her with her name on the identification bracelet. 
However, after two hours with the baby, during which she breastfed the baby and took photos to send to friends, the grandmother said it was nothing like anyone in the family and decided to take off its nappy.  It was then they found it was a boy.
Scared someone may have stolen their baby, they demanded an explanation, and after 20 minutes, their baby girl was found on the ward with all the other newborn babies.
The baby boy had been born 15 minutes after her and hadn't been given to her mother because she had also had a cesarean and there had been complications.
Staff at the hospital came to apologise and said that the two babies had been in the same room and after having tests carried out, their bracelets were accidentally swapped. 
They say this is the first time such a thing has happened in 40 years and that an investigation will be carried out to determine why it happened and how to improve.
They also pointed out that they also check the identity of the baby with blood tests and prints.