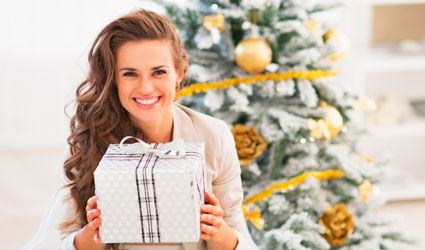 IF you are foresightful enough to have 'wrapped up' the Christmas present duties already then feel free to skip forward to another article.
Still with me? Fear not. Years of yuletide hysteria have left me with the definitive gift guide and rule number one is that the best present is creating or evoking memories. Unless you are a Russian Oligarch, of course, in which case your assistant would already have secured Buckingham Palace for the wife and lower Manhattan for your kids.
For parents or grandparents, a memorable gift could mean a tailored photo book of some recent event or a summary of the previous year. Professional-looking productions are available to upload your photos via Apple or other online providers, such as Snapfish. Alternatively, a gift card for an activity you could both do together will do nicely – a day golfing, at the spa or lunch in their favourite restaurant.  
For your partner, wife or husband: Nothing excites as much as a weekend away from it all that someone else has organised. Depending on their schedules an 'IOU' outlining the weekend's schedule may have to suffice pending actual fixing of the date, or make the booking with option to change the dates. Make sure you pick a destination that they would choose. If you buy tickets to the Monaco Grand Prix weekend for your wife, there is a possibility she may not be as excited as you are. Short of funds? Lock the door and create a 'staycation' of their dreams.
Your children may have lists as long as their arms of 'things' they want, but chances are what they will really treasure is a day spent with you doing something they love; perhaps a 'day of ice' – starting at the local ice rink followed by the ice cream parlour and ending up watching wintery movie (Disney's 'Frozen' for example) along with lashings of popcorn at the cinema. And no, you can't check your mobile during the day and yes, you have to get your skates on, too. 
Presents for Friends and Relatives may not require your direct participation, but that doesn't mean you cannot follow the same guidelines. The key is to really think about what they like and want. Often socks and bath salts don't figure on the list, however harmless they may be. A niece that loves One Direction? Find the next concert dates in your area and give her two tickets.
An Uncle that has turned into a couch potato but used to love the outdoors? Find an activity gift day in his area and buy a voucher – be it introduction to fly fishing or a tennis lesson. Still stuck for ideas? Then a subscription to a magazine is the gift that keeps on giving. Failing that I hear that Upper Manhattan is still available.