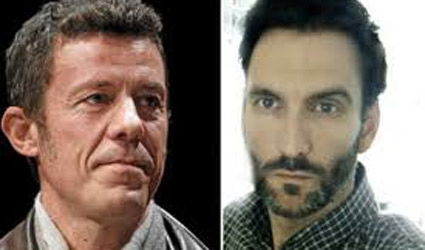 A SPANISH reporter and a photographer were kidnapped in Syria nearly two months ago; it was not announced until yesterday as their families had requested discretion.
Javier Espinosa, the correspondent for the Spanish daily newspaper El Mundo, and Ricardo Garcia Vilanova, a freelance photojournalist, were abducted in the province of Raqqa at the Tal Abyad checkpoint on September 16 when they were trying to leave Syria, according to a report in El Mundo. They were only a few kilometres from the Turkish border at the time.  They had spent two weeks in Syria reporting on the aftermath of the civil war.
The newspaper has maintained indirect contact with the kidnappers; however they have not stated what they want in exchange for the journalists.  They had been under the protection of four members of one of the Free Syrian Army brigades, Ahfad al Moustapha, who were also kidnapped, but then released after only 12 days.
The kidnappers are believed to be members of the radical organisation ISIS, the Islamic State of Iraq and Syria, who have links with Al Qaeda.
Malaga born Espinosa has previously been kidnapped in Sierra Leone in 1999 and then later evacuated from a press centre in Homs after the Syrian army bombed it in February 2012.  Both journalists had been reporting on the plight of the Syrian people for years, concentrating on areas which have been hardest hit by the conflicts.