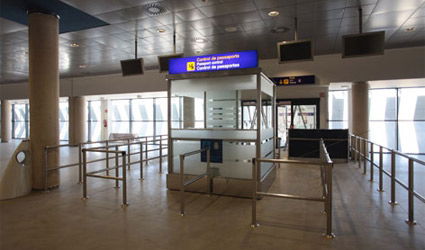 THE AIRPORT at Ciudad Real, just over 200 km south of Madrid, has been put up for sale only a few years after its completion.
Ciudad Real's airport has become internationally infamous as an example of financial disaster and overspending since it was finished in 2008.  It cost €1.1 billion to build, funded to a large extent by the Caja Castilla La Mancha savings bank, one of Spain's first banks to be bailed out in 2010.
The airport's operator went bankrupt in April 2012, having failed to bring enough traffic, and has since been lying empty.  Administrators have now put it up for sale for €100 million and are accepting offers until December 27.