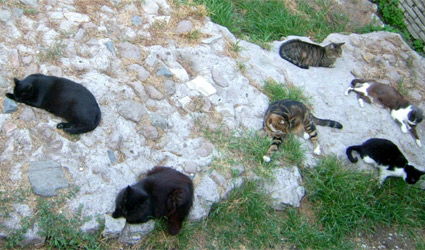 AN Alicante city judge is investigating the mass poisoning of a colony of cats.
Thirty-two were found dead on a plot of municipal land in Calle Miguel Jimenez Reyes after the council arranged for it to be cleared.  Cleaning contractors UTE Alicante then subcontracted the job to another firm, revealed sources at the Benalua district court.
The first cats were found dead after residents saw workers clearing the site between November 11 and 14.
Three private individuals and the Asoka El Grande association reported the deaths as the toll mounted in the following days. 
Other people living nearby told the local Spanish media that they had seen workers beatimg some of the poisoned animals to hasten their deaths. 
They also saw an employee drown another cat in the drinking water that locals put out for the cats with food, they claimed.
Although 32 cats were found dead over a period of four days, others died after they were treated at veterinary clinics.  The court has ordered post-mortems on these animals although vets are in no doubt that they were poisoned.