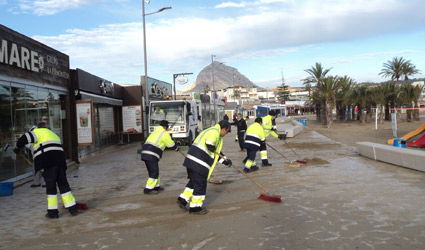 LAST November was Alicante province's third-driest in 43 years.
Alicante province's rainfall of 42.1 litres per square metre last month was 80 per cent less below average, notwithstanding the 150 litres recorded in Callosa d'Ensarria.
For the two weeks of the month it was also one of the warmest, with temperatures that were 3.3 degrees above average, said Spain's met office AEMET.  November 6 was the warmest day of the month, registering 30 degrees in some coastal areas.  
Ten days later temperatures plummeted, with snow in inland mountain areas and closed roads.  The remainder of the month was 3.6 degrees below average, with an 8.7-degree difference between the first and the second fortnight.
Rain and gales with gusts of up to 80 kilometres an hour returned during the night of November 30, continuing throughout the following day.  Snow fell again in the mountains, leaving five centimetres in areas around Alcoy.