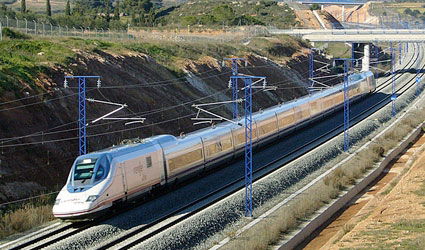 THE AVE high-speed train between Malaga and Cordoba will have to slow down at one point on the route due to the instability of an embankment.
In the Fuente Palmera to Santaella stretch, the trains should be able to run at 300kph, however, just six years after opening, stability problems with the land are once again forcing them to travel at 80kph for safety.
Similar problems in the same spot were reported in the past, and almost €6 million was invested by the Adif Railway Administration to solve problems in four areas, including this one. 
Adif reports that the problem is limited to 150 metres of the 21.5 kilometre stretch and is due to a slope which will be repaired again. They haven't specified the cost, although they estimate it will take three months.