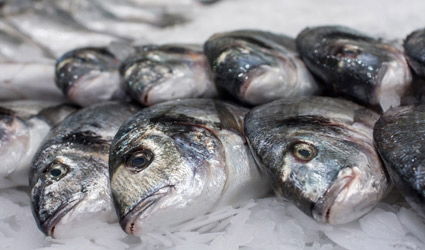 A RESEARCHER from the University of Wageningen, in the Netherlands, is working on a system to avoid nasty surprises when buying fish.
Based on the fact that fish release certain substances that cause water to conduct electricity more easily when caught, the PhD candidate has envisioned a tiny chip that would indicate how fresh the product is.
Packed in with fish, the chip would measure the substances that cause the effect and, therefore, it would enable people to know the freshness of the fish without opening the packaging.
Consumers should be able to read the information provided by the chip via an app on their smartphones which, at the same time, could give more information regarding the type of fish bought or where it was caught.