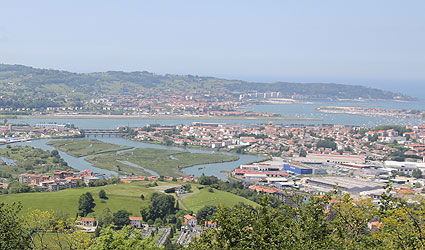 THE Bajo Bidasoa area in the Basque region of Spain is working with computer giants IBM to use real-time data to make accurate predictions and use data in new ways to become a Smarter City
The area, with a population of 78,000 people, is leading the way in mining patterns in vast quantities of diverse data, using real-time data to make accurate predictions and helping locals make the area a better place to live and work. 
At the foundation of the project, IBM's Intelligent Operations Center software provides real-time insight into all city operations. It also powers the Smart City Center, an integrated command centre where data is analysed and shared.
For example, city leaders can see the correlation between water consumption and waste generation, monitor and predict the effect of bad weather on incidents within the area, or visualise the amount of resources used across water, waste management, transportation, energy and public works departments.  
City leaders from the towns of Irun and Hondarribia set out to work together to improve sustainability, encourage more citizen participation and provide greater transparency.
They did this by working with technology partners IBM, Servicios de Txingudi, the local water and waste water management and street cleaning agency, and Smartland Technologies, a group of six companies including IBM Business Partner BuntPlanet.  
"The possibility of analying large amounts of data through new technology opens up enormous possibilities for better public sector management," said the mayor of Irun, Jose Antonio Santano.
The region has also made numerous advancements to improve its water systems under the leadership of Servicios de Txingudi by installing 32,000 sensors that collect water consumption data in real time. Water leaks decreased by 70 percent; water supply pumping costs decreased by 14 percent; and unnecessary water treatment decreased by 40 percent as a result of the ability to see and manage water systems in real-time. 
The area is also generating renewable and efficient energy by installing small hydro plants, generating electricity from bio gas obtained from wastewater treatment, installing solar panels on water tanks, and building a combined heat and power facility (CHP facility) that allows the water treatment plant to be energy independent when necessary.