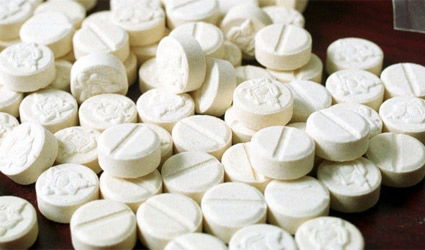 TWO people have been arrested for keeping 563 grammes of 'speed' hidden inside a fridge in their home in Motril.
This operation is considered to be the most important one against this type of drug in recent years in the town.
National Police believe the accused, a man aged 18 and a woman aged 23, illegally distributed and sold the drug in Motril.
Officers in charge of fighting drug trafficking along the Granada coast found the house, which was being used both as a storehouse and selling point, after months investigating.
The 'speed' was found hidden behind food in the freezer of a fridge in the house, as well as tools used to manipulate the drugs.
The arrested were taken to National Police premises and were later remanded in custody.