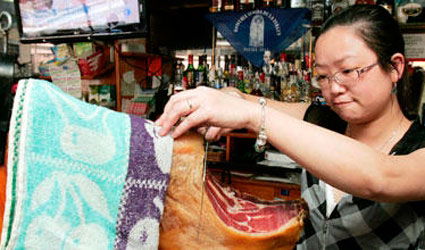 NEARLY 10 per cent of new businesses in Elche belong to people born outside Spain. Eighty-five of the 915 licences that the town hall has handled so far this year were granted to foreigners, the majority from China, North Africa and Latin America.
Most are located in the town centre or the Carrus and 40 per cent of the permits were related to the catering and leisure industries.
Reflecting Elche's past reputation as one of Spain's important footwear producers, a shoe-sewing workshop was amongst the new businesses opened by a foreign resident.  There was also a launderette, a business consultancy and a language academy.