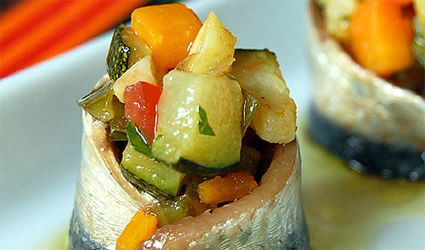 THE British Cancer Journal stated in its latest published study that the Mediterranean diet reduces the risk of suffering cancer by 12-14 per cent.
According to the scientists, who conducted a survey on 25,000 individuals, the simple act of consuming natural fat, like olive oil, makes it 9 per cent less likely to suffer from cancer. The percentage should rise if the healthy diet is continued, eating less meat and saturated fat and more vegetables and fruits.
From the 25,000 people studied, the ones that followed the traditional Mediterranean diet were less likely to develop cancer," declared Dimitrios Trichopoulos, professor of the University of Harvard and one of the main researchers of the survey.
"Even though eating food from a specific group did not have an influence in the risk of developing cancer, the simple fact of changing food habits had a great impact," confirmed Trichopoulos.