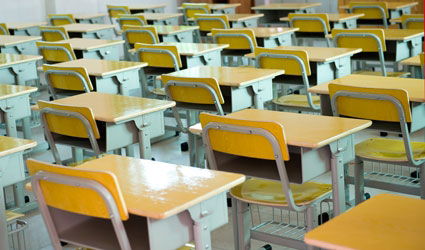 AN increasing number of teachers in Spain claim to be demotivated and thinking of giving up teaching. 
During the 2011-2012 term, according to the Teachers' Defence Association, 7 per cent of teachers claimed to be thinking of giving up, and in the 2012-2013 term, the number had risen to 8 per cent.
This is mainly due to the lack of respect shown by children and false accusations from parents, who often don not question whether their children may be in the wrong. Other reasons include spending cutbacks and the increased working hours and number of children per class. 
Teachers are concerned that violence in the classroom is on the rise and that they are often threatened or insulted, although there are still few physical attacks. 
While parents nowadays almost always defend their children's behaviour, the teachers claim that they also receive little support from the school administration and from the education authorities, who question their methods of teaching.