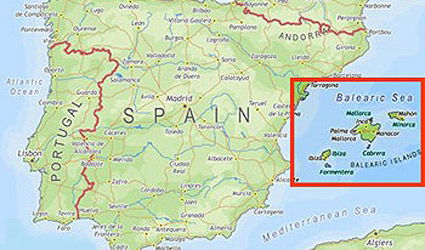 FIFTY-FIVE per cent of the population of the Balearic Islands claims to feel as Spanish as they do Balearic.
Data revealed from a survey carried out by Gadeso shows that the feeling of duality continues to exist amongst the population and remains the same as when the last survey was carried out in February.
However, the while the number of people who feel more Balearic than Spanish has risen to 20 per cent, those who feel more Spanish than Balearic have fallen to 12 per cent.
Causes for this, the survey shows, may be perception of a degree of 'abuse' from the central government, especially when it comes to the amount of money assigned to the area. On the other hand, it could be partly due to the "continuous attacks against the local language from the president of the Balearic Government, Jose Ramon Bauza."
Results are similar on the four islands and also amongst different age groups.
Fewer than 1 per cent of the population in the Balearic Islands identifies with the Catalans, and most say they feel that they belong to their own island.