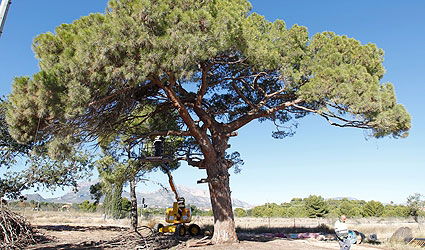 ALFAZ DEL PI has some of the province's oldest trees. They include two carobs in Foia Brell and Cami de Soler that are respectively 800 and 300 years old.  
A pine at Finca Roca is 350 years, making it the oldest in the town.  It is in a "delicate state" and receiving special attention from the Environment department and municipal biologist, Jose Manuel Perez.
The trees, all officially-listed monuments, were recently pruned and their plots weeded and tidied up. Information panels will soon be installed at their sites, giving details of the trees and their history, announced Environment councillor Vicente Soler.