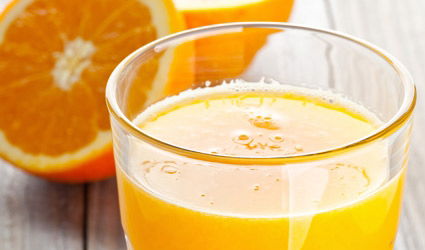 THE best remedies for hangovers are not found in chemists but in the supermarket.
Orange juice is one of the best cures, as juices and fruits can mitigate pain. This is so because vitamin C and fructose help the liver to wash out the alcohol from the body, according to the British Medical Journal.
Isotonic drinks will rehydrate your body. Alcohol works as a diuretic and leads to dehydration. Isotonic beverages have electrolytes which help with rehydration and function better than coffee and tea.
Milk is one of the many ways to improve liquids absorption, also very high in calcium, which can alleviate some of the symptoms of a hangover.
Also good are eggs as they contain a high amount of cysteine which some reports say helps the body metabolise alcohol.
Tomato juice holds a high quantity of electrolytes that will help balancethe fluids in your body and get rid of the nausea and headache.
Garlic, (Cysteine) ginger (reduces the risk of vomiting), mint (anaesthetic) and bananas (vitamin B6) are other solutions to cure that problematic hangover and feel fresh.