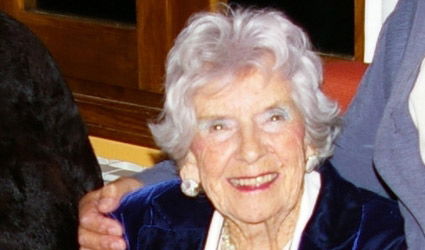 PALLIATIVE care charity Acompalia is to host a Christmas-themed musical evening to raise funds for its recently launched Telephone Helpline.
The event, which begins at 8pm on Saturday at €10 per ticket, will feature the performances of Agnes Cook-Bainbridge and Cat Jary.
Lanjaron-resident Agnes will play a selection of well-known classics. Born in 1919 in Perth, Scotland, she has lived, worked, supported good causes and played her piano all over the world.
"I am keen to give something back for my wonderful life here and am happy to raise funds for Acompalia," she said.
Cat Jary will be accompanying the singing with her cello. An impresario of the 'Music in the Mountains' festival, Jary has been promoting music since the age of nine.
The event is to take place at the home of Ann and Glynn Snelling in Saleres, in the Lecrin Valley of Granada.
"Come and enjoy the log fire, the carols, mulled wine and mince pies; it's the perfect way to launch your Christmas season," said Tina Emmott, president of Acompalia.
"By buying tickets and donating, you'll also be helping us to counsel terminally ill patients and their families, vital at a time of year when emotions can be more intense than usual," she added.
Tina Emmott welcomes further enquiries about Acompalia fundraising events and how to get involved with the cause. Please call her on 958 784 055.