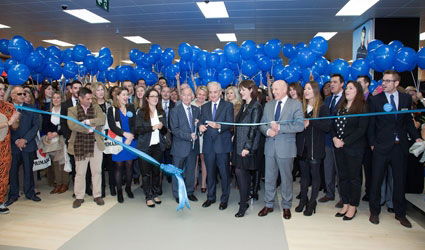 IRISH retailer Primark has opened its new store in Roquetas del Mar. The group says that it offers a great shopping experience, and that is what it wants its customers to feel when buying its products.
It certainly showed at the opening of the new store in the Gran Plaza Shopping Centre. Hundreds of people crowded into the store for its opening, which featured balloons, sweets, staff in pajamas with animal motifs and a big cake prepared by the Gaby Restaurant.
The mayor of Roquetas, Gabriel Amat, members of the corporation and the manager of the shopping centre, Tomas Oliva, toured the shop floor with the Iberian general director of Primark, Jose Luis Martinez de Larramendi.
In another group, the product manager, Mar Moron, escorted a large group of fashion bloggers who had been invited by Primark.
The mayor pointed  to the "133 people now starting a new job as protagonists of the great atmosphere that was experienced in the store." Primark executive director Breege O'Donoghue appreciated their effort. "We have two secrets in our policy, infinite kindness with our customers and clothing of the highest quality at the lowest prices," she said, before encouraging everyone to sing 'Almería' by Manolo Escobar, with the melody giving way to the ribbon cutting.