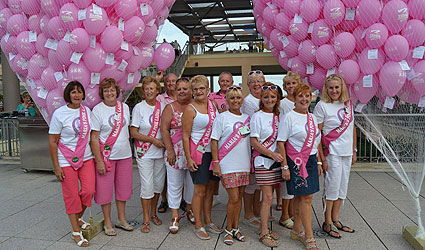 CARING expatriates have been given a pat on the back for their charitable activities. European residents are proving they are integrating and wanting to improve the society they chose to live in by fundraising and supporting local causes, according to a local councillor.
Foreigners are digging deep and providing resources for the health service of the Alicante province, which has not gone unnoticed: "The foreign community is very generous.
They know that the situation is very difficult and they want to help," said Gunilla Herrero, Councillor for Social Welfare in Alfaz del Pi, adding: "They are aware of cuts in the welfare state, so they are very aware of contributing to the maintenance of health services."
One of the most generous donations made in the province was to the Spanish Association Against Cancer (AECC), when the British community raised €400,000 in just six months, enabling the purchase of a new mammogram machine.
Pablo Enriquez, president of the AECC of Alicante said: "Europeans have a very different mentality from ours. They unite and mobilise to get donations, especially now with the economic crisis."