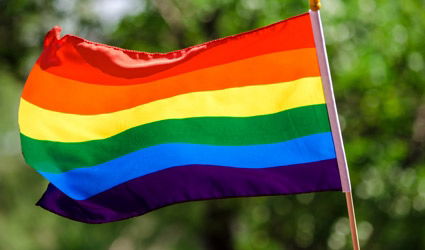 AT the risk of incurring the wrath of my gay friends and colleagues, and I do have a considerable number, I feel it only right to air my disagreement with a recent court's decision.
Namely to reject the appeal by B&B owners Peter and Hazelmary Bull that they were in their rights to refuse a room to gay partners Steven Freddy and Martyn Hall.
The Judge declared, in so many words, that their Gay Discrimination cause was more important than the religion of the B&B proprietors. What right has any individual to reach a decision with such a far reaching implication as this?
I believe in equal rights for all. To my mind, this deeply religious couple's human rights have been completely run-over rough shod and ignored in the face of political correctness. It is yet another nail in the coffin of Christianity, which is, for some unknown reason, slowly but surely being eradicated from our Western society. What next? How about declaring Christ non PC for ejecting money lenders from a place of worship (money lenders have rights too you know).
Actually I won't go there; the bible is positively riddled with situations that would be considered non PC in this day and age! I am of course in full sympathy with Steven and Freddy, who found themselves in this unfortunate situation.
I can assure them, if I were the owner of the hostelry in question, they would have been more than welcome to share a queen sized together. In closing this subject, I am old enough to remember signs on B&B's in Bayswater reading 'No Dogs. No Blacks and No Irish'!  PC and equal rights have quite rightly brought us out of those ignorant unacceptable days, but to my mind there comes a time to seriously question just how far the 'other way' can go, before PC equality becomes discrimination in itself.
This latest example has I feel crossed that line and the religious views of the B&B couple should have been equally respected and upheld. I await the 'slings and arrows'.
Another example of what I feel have become ludicrous judgments is the teacher who successfully sued Kirklee council for compensation, after claiming she was bitten by a flea in the school grounds! You really couldn't make it up.
Personally I'd like to have seen the 'victim's' initial solicitor's letter. Just how do you phrase a missive from a client claiming they intended to sue for compensation after being bitten by a flea? The mind boggles.
Anyway the teacher received £5,000 (€6,050) and the council incurred costs of £20,000 (€24,200). I wonder who pocketed the biggest slice of that highly unlikely lump o' cash. All answers on the back of a postage stamp- por favor.
Have a good week- Stay above ground and whatever ya do. Always keep the faith.  
Love Leapy.   [email protected]
xxxxxxxxxxxxxxxxxxxxxxxxxxxxxxxxxxxxxxxxx
Leapy letters