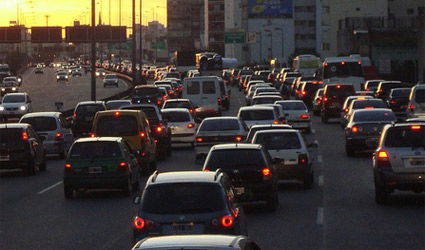 TRAFFIC is expected to build up on major Spanish roads from 3pm today as people pack up and get away for the long weekend.
The Spanish roads and traffic department announced that it expects 5million cars on the roads today.  It has put a special campaign into place to deal with all the extra vehicles.
Friday December 6 is Spanish Constitution day and Sunday December 8 another national holiday to celebrate the 'Inmaculada' or Immaculate Conception.  Seven communities extend the holiday to include Monday, to compensate for it falling on Sunday. These are Andalucia, Aragon, Asturias, Castilla and Leon, Extremadura, Murcia and La Rioja.
The traffic department has forecast that most of the traffic will be on the roads this afternoon (Thursday) and tomorrow morning, particularly in the direction of the mountains, where people are enjoying winter sports.
Return traffic will be worst on Sunday into major cities, such as Madrid and Barcelona, who do not have a holiday on Monday. In other areas, traffic is expected to be busy on Monday.