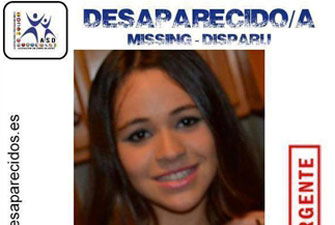 A SEARCH is being carried out for 15-year-old Malen Zoe Ortiz Rodriguez, missing from Calvia since Monday afternoon. She was reportedly heading to her boyfriend's home in Son Ferrer, but she never arrived at her destination. She was wearing pink shoes, a checked shirt, blue denim jacket, torn trousers and carrying a bright green skateboard. 
Her father says that around 3.30pm she caught a bus and got off outside a Magaluf theme park. She called her boyfriend and asked him if she could go to his house, because she had forgotten her own house keys. She then called her father to let him know, but was unable to locate him and left a message with his secretary.
Nothing has been heard of her since and her phone was turned off just 10 minutes later. She didn't come home that night and her father says she has never done anything like this.
Guardia Civil, firemen and Local Police are searching for her near Magaluf aquatic park, in the countryside and in areas where she could have fallen. Malen lives with her family in Cala Vinyes and studies at the High School on Galatzo Urbanization. 
If you have some information contact: www.sosdesaparecidos.es – Telephone: 112