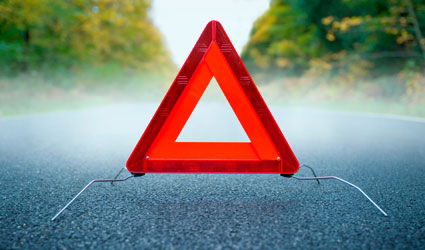 Línea Directa is one of the key players in the fight to reduce the number of accidents on our roads. For almost 20 years, it has promoted research into accident rates in order to encourage safe driving habits. Due to the risks involved with driving in winter months, it now offers advice on how to act in adverse weather conditions.  
With respect to the car:
Check your car, especially the mechanical components. Pay attention to brakes, lights, windscreen wipers and break fluid, antifreeze and oil levels.
Don't forget to check the condition of your tyres including the spare wheel, checking pressure, tread and the grooves of each tyre, which must have a minimum depth of 1.6mm. 
Always take a reflective jacket, two warning triangles and a torch with you. Also ensure that your mobile is charged in case you need to use it in an emergency.
With respect to driving:
If you often drive in snow, consider buying winter tyres. In any case, avoid any sudden movements and, as a general rule, do not overtake. Take special care with snow which has turned into ice and always drive at low speeds. 
If it is foggy or raining, adapt your speed and distance from the vehicle ahead to the weather conditions.Do not brake suddenly to avoid skidding. 
Aim the vehicle's heating system at the windows to prevent them from fogging up as a result of humidity. 
When overtaking, reaching crossroads, leaving tunnels and in open spaces, be careful with any sudden gusts of wind, which might lead to a loss of steering and the vehicle overturning.
Call now for more information on 902 123 104