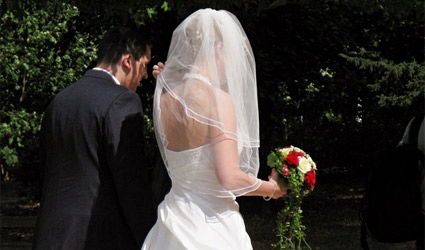 THE National Police have arrested and charged two Spanish people and implicated eight others accused of arranging sham marriages between foreigners and Spanish citizens.
The Spaniards, members of the same family, charged €6,000 to make legal the foreigners' situation in Spain.
Four members of the family married Moroccans and arranged a fifth marriage between a Moroccan and a Dutch lady.
The foreigners paid €3,000 for the fake marriage and another €3,000 at the time of obtaining residence and a work permit, police have reported. After the wedding the couples did not live together and divorced a year later.
Officers noticed several applications for residence permits in the civil records of towns of El Ejido Almeria, Balerma and Berja.
Following an investigation they discovered the existence of a Spanish family dedicated to arranging marriages for Moroccans.
The investigation was carried out by agents of the Local Immigration and Border Brigade of El Ejido in close collaboration with the Civil Registry Office in El Ejido and Almeria Foreign Office.