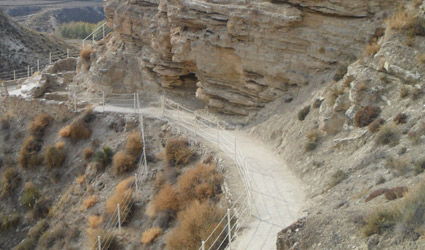 THE remains of a 3,700 year-old stone quarry from the Bronze Age have been discovered in Sayalonga.
The quarry is believed to be associated to the ancient settlement of El Espolon, found in the town in 2006.
Valentin Fernandez, a history professor from Malaga University, found the remains by chance in calle Loma.
The historian found a slate formation similar to one in another quarry associated with El Espolon and, after a visual and photographic study, determined that both can be linked to the ancient settlement.
Fernandez believes this new finding could be 3,700 years old, although archaeological studies to confirm this theory are still to be performed.
According to the historian, the inhabitants obtained slate slabs by heating the stone to high temperatures.
That way they could cut it to the size they required.
The slabs were then used to seal tombs, which were normally located next to or under the houses, as was discovered in the archaeological site of Galera (Granada).