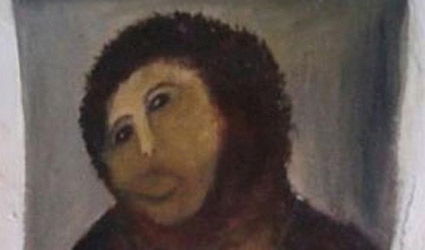 FLORENCIO GARCES, priest in the parish of Borja in Zaragoza has been remanded in custody for an alleged €185,000 fraud and sexual abuse.
The parish shot to international fame when an elderly local lady decided to repaint a picture of Jesus in the church.  The unprofessional restoration became a media sensation and international laughing stock, but has since brought thousands of visitors and Euros to the church and town.
Guardia Civil arrested six people in total; five are all from the same family and have been released with charges. Florencio Garcés is currently in prison with no bail, although only a few days ago he had been released with charges.  
The judge charged Garcés with two charges of aggravated and continued misappropriation of parish funds and another of sexual abuse. Originally he was accused of stealing €210,000, but the investigating judge has now lowered the figure, and ordered him back to jail.