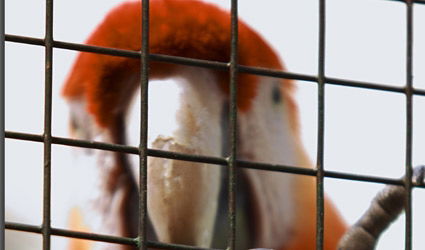 ONE of Almuñecar's family favourites, the Loro Sexi Birds Park, is expected to re-open tomorrow (Friday), a year later work to refurbish it started.
Council employees have been working hard to open the park on time, according to the Councillor for Environment Luis Aragon.
Both the Loro Sexi Birds Park and Almuñecar's Mediterranean Aquarium closed in December last year in order to be refurbished.
The aim was to adapt both buildings to current regulations in terms of accessibility and animal keeping.
Refurbishment work at the bird park included the overall painting and improvement of the premises, as well as the remodelling of the lower section cages.
However, the removal of architectural barriers has not been carried out as the town hall currently cannot afford it, Aragon added.
A much worse situation is facing the aquarium, which still doesn't have a re-opening date.
So far the town hall has spent €115,000 to improve the safety of the premises, and another €175,000 is needed to complete the work.
The town hall hopes toi have funds to resume work in January.