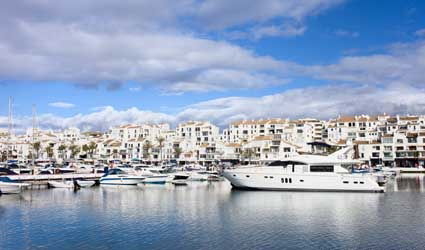 MORE than half a million tourists visit the Costa del Sol every year in search of luxury services.
According to the Costa del Sol Tourism Board, they are mainly professionals from the UK, Germany, Russia and the Middle East, aged between 35 and 55, who spend an average of €600 per day and have a global holiday budget of between €3,000 and €50,000.
Malaga province's most exclusive tourist facilities has been promoted until the brand name 'Elite Collection' at the International Luxury Travel Market in Cannes, France, aimed specifically at those who seek exclusive services in their hotels, leisure and shopping. This is one of the most important travel fairs in the world, and the president of the Tourism Board, Elias Bendodo, said how important it is for the Costa del Sol to be there in order to become a firm favourite within the luxury sector.
The delegation from the Costa del Sol met with specialized buyers from markets such as the USA, India and Brazil.