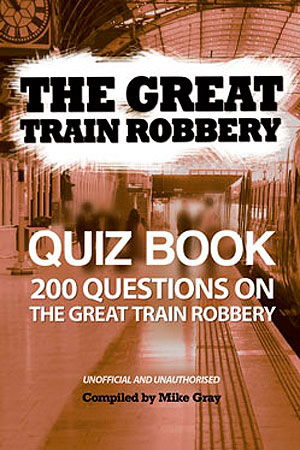 By Mike Gray
The Great Train Robbery is one of the most well documented crimes of all time but how much do you really know about what happened on that fateful day in 1963 and in the years beyond? This new quiz book will tell you everything you ever wanted to know about the Great Train Robbery and the people involved.
How many train robbers escaped from prison? What was the robbers' hideout called? Who was the first '30-year sentence' train robber to be released? The answers to these brain teasers and more can all be found inside The Great Train Robbery Quiz Book.
With 200 questions all about the people involved in the robbery, where they are now, the detectives, judges, books, films and TV programmes, this is a comprehensive guide to the most talked about UK cash robbery in history.
With 2013 marking the 50th anniversary, there is still a great deal of interest in the Great Train Robbery and if you would like to know more, this book is all you need.