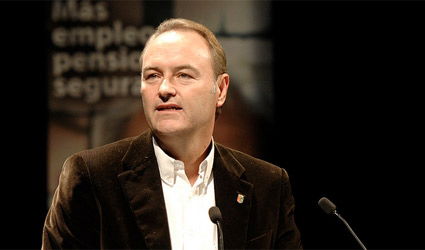 CARLOS FABRA, former president of the Diputacion in Castellon finally faced the courts.
The politician behind Castellon airport – the air terminal with no planes – was dogged by allegations of bribery, corruption, influence-peddling and tax fraud.  To general stupor – outside Castellon at least – he was pursued in a 10-year investigation that required nine successive judges, four public prosecutors and prompted 20 appeals by Fabra's lawyers.
The last examining judge to take on the case claimed that he was being leant on from above but the case was heard last October and verdict recently made public.
Fabra was cleared of all but tax fraud.  Of the 13 years recommended by the prosecution he will go down – assuming his 21st appeal is rejected – for four and pay a €1.4 million fine. 
Ironic how it's the tax that gets them in the end, just like Al Capone.