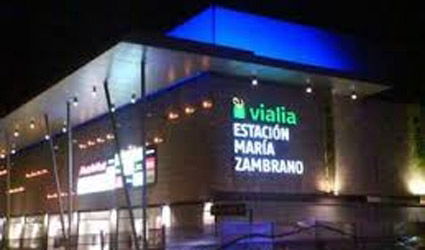 TWO men who fled the area of the Vialia shopping centre in Malaga during a shoot-out handed themselves in to the police.
The two men were allegedly involved with a drug trafficking network.
One of them, a Briton, was taken to hospital claiming that he had been shot by police. He was the passenger in the Alfa Romeo which fled from outside Vialia after the occupants realised they had been foiled and which was found abandoned the following day. The vehicle had several bullet holes and the man claims he was hit by bullets, also the injuries may also have been caused by shards from the vehicle.
The Portuguese driver also handed himself in to the National Police and both were arrested, along with a Colombian woman who they had allegedly agreed to meet and who was found with cocaine on her person. Police had been following her and she arrived at the Maria Zambrano train station, within Vialia, on a high-speed train from Madrid at around 8pm. Plain clothes officers were watching the exits to the shopping centre for a possible handover of drugs. Guardia Civil and customs officers were also watching the nearby bus station.