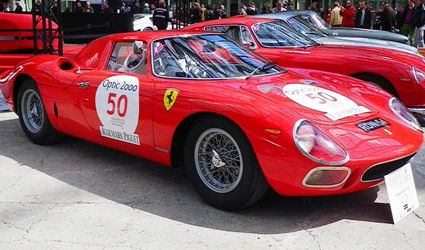 A CLASSIC car auction held in New York raised $62.79 million (€46.18 million) in just two hours.
RM Auctions and Sotheby's, organisers of the event, obtained nearly $47 million (€34.57 million) selling a lot made up of two motorcycles and 31 classic cars, in what was the biggest motor sale in Manhattan in the last 10 years.
A total of 11 cars registered record figures for their models, including a 1933 Rolls-Royce Phantom II Continental Sports Coupe sold for $2.42 million (€1.8 million), a 1960 Mercedes-Benz 300 SL Roadster for $1.65 million (€1.23 million), or a 1933 Auburn Twelve Custom Speedster sold for $1.21 million (€902,000).
But the star of the event was a 1964 Ferrari 250 LM, which was sold for $14.3 million (€10.6 million), a record-breaking figure for this model.
It is, however, still far from the €38 million paid for a 1963 Ferrari 250 GTO earlier in October.
A 1938 Talbot-Lago T150-C SS Teardrop Cabriolet, a prize jewel for car collectors and considered to be one of the most beautiful vehicles in history, was sold for $7.15 million (€5.3 million).