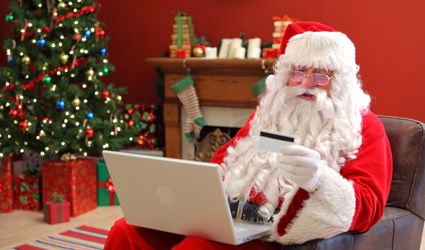 WITH Christmas approaching, although it's great to get in the spirit with a look around the shops accompanied by carols and decorations, there are some items which it's often easier to find online.
In Spain, some 15.2 million people shop online and although it has taken the Spanish some time to get into the habit of doing so, this year there has reportedly been a boom in the amount of online purchases and that's before most people have started Christmas shopping.
Although Spain remains well behind other European countries for online shopping and not to mention the USA, confidence is increasing.
On a worldwide ranking, the UK comes in third position, with an expenditure of €91.7 billion per year online, well behind the number one, the USA, at €289 billion per year.
In Spain, the average profile of people who shop online is a man, aged between 25 and 54, with university studies and a steady job. They spend an average of more than €800 per year, and between them generate takings of €10.4 billion for companies selling on the internet.
The favourites are Ebay and Amazon, followed by online discount sites Groupon, Groupalia and Letbonus; hotel booking site Booking.com; then El Corte Ingles; the site for buying tickets, Entradas.com; travel site Atrapalo.com; supermarket chain Carrefour; bookshop La Casa del Libro; Itunes, and in 10 place, fashion retailers Zara.