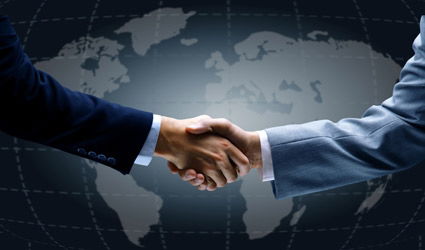 THE internet is a fantastic thing – it allows us to broaden our horizons and knowledge at the click of a button, while for jobseekers, it permits for the sending of CVs far and wide across a country or even the globe.
But this type of globalisation also means that employers are inundated with hundreds and thousands of emails from hopefuls looking for a job. And even if your CV is an incredible piece of work – worthy of any position – because of the amount of people vying for the same job, there is a good chance it could get lost in "inbox cyberspace".
That's why a face-to-face meeting with a potential employer is always a good route to explore if unemployed. One way to get up close and personal with a possible recruiter is to go to a job fair. Human contact is the best way to interact with a person to really get a feel for their personality, abilities and interpersonal skills, therefore a job fair allows a jobseeker to demonstrate a lot more than is just printed in ink on a CV.
Job fairs allow candidates to skip over the initial stages of applying for a job, by cutting out an initial online application, a possible phone screening process and the painful wait for an interview date.
But don't waltz up to a stand at a job fair and just blurt out that you need a job. It's very important to be extremely prepared. Find out about all the companies attending the event, visit their websites, and also research what type of employee they are seeking. Bring an "achievement portfolio" along with you – perhaps a letter from a former employer, certificates or qualifications – anything that displays you're a hardworking achiever, and which leaves a potential employer with a good impression.
For more information on job fairs in Spain and across Europe visit www.careersinwhite.com. Or Google search Job Fairs for more information.