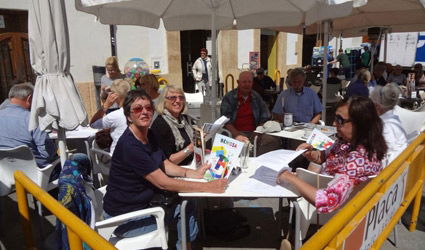 BENISSA town hall is organising a conducted tour for foreign residents on December 18.
As Christmas approaches Benissa's foreign residents can get to know the town's cultural and gastronomic traditions.
Their volunteer guide will explain local history and  introduce them to local food traditionally prepared and eaten in Benissa over Christmas.
There will be a visit to the Casa Museo Abargues, an 18th century house converted in a museum that recreates the way of life of a noble household at that time.
The itinerary also includes the Nativity Scene in the Centre d'Art Taller d'Ivars.
Everyone on the tour will receive a leaflet listing events scheduled to take place over Christmas.  It will also include a recipe for the pastissets – the little sugar-topped turnovers filled with sweet potato that are essential eating at Christmas.
The tour lasts from 10am to approximately 12.30 on December 18.  Residents wishing to take part should contact [email protected]or ring  965730058 (extension 289)  or 96 573 23 52.  They can also apply at the La Fustera coastal office on the coast.