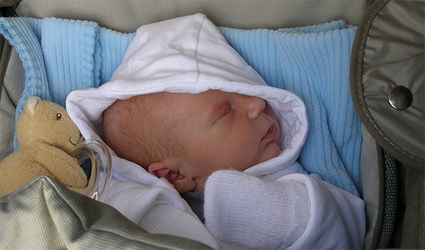 MALAGA Provincial Government will give families €1,000 when a baby is born in towns with fewer than 5,000 inhabitants.
The President, Elias Bendodo, announced that the 2014 budget has included an amount to give the 'baby cheques' to new parents who have been registered as residents of any town with fewer than 5,000 inhabitants for at least three years.
They must also have an income of less than €12,000 per year.
Seventy-three towns in Malaga province have fewer than 5,000 inhabitants.
The Provincial Government will assign €29.5 million in 2014 for social projects, 5 per cent more than this year. This includes grants for university students to do internships and for youths without an education to further their studies and to help them find employment. There will also be an amount set aside to encourage self-employed workers.  
The Provincial Government already provides community social services, special care centres and projects towards equality, education or youth.
Bendodo did not announce the complete budget for the Provincial Government for 2014 as he says it is not yet finalised, but he said a huge effort had been made to devote more to social matters.