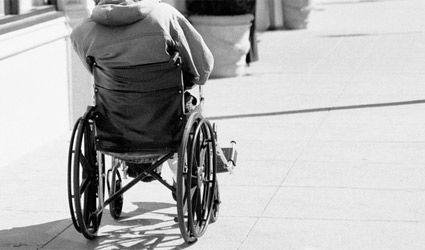 DONALD CASSIDY, 78, who was arrested in Estepona recently but later released, has been detained again accused of sexually abusing two girls in the town.
Cassidy was wanted in the UK for events which took place in Cheshire between 1973 and 1982, and was arrested in Estepona on a European arrest warrant. He was released, but later arrested again after a woman reported that he had abused her daughters when they were aged nine and 15.
In the UK, he was accused of making his own son and the boy's friends, all under 18, play 'games' in his garage which involved undressing and carrying out sexual acts while he watched. On several occasions, he sexually assaulted one of the girls, between the ages of six and 13. 
In Spain, a former neighbour reported him to the National Police after learning about his past, although the abuse allegedly took places five years ago.
They lived on the same urbanisation and had a close relationship with the man, who was reportedly a "respected member" of the expatriate community on the Costa del Sol. The woman says that her daughters treated him like a grandfather and were alone with him on many occasions.
Cassidy, who denies the accusations, has not been remanded in prison because he is currently in a wheelchair with a broken leg, but his passport has been confiscated and he has to appear before a judge once a month. He has asked the authorities to wait until he has undergone an operation on his leg before deciding whether or not to extradite him.
His wife reportedly left him when he was facing charges and he fled the UK.  He first went to Florida, then to Ireland, and finally to Estepona in 2002.