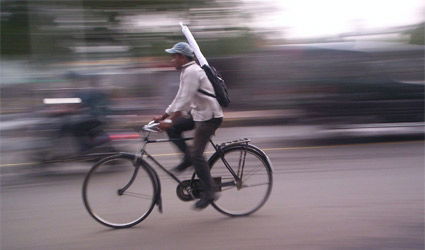 MALAGA City Hall will issue the same fines for dangerous behaviour on a bicycle as for dangerous driving.
This is despite the complaints of the 'Round Wheels Association', which had suggested three types of fines, with a maximum amount of €70 and the minimum €30, depending on the severity of the offence.
However, the Mobility Council will enforce fines of between €100 and €500.
The highest fines will be for those who ride on just one wheel, dangerously or too fast.
However, cyclists will be allowed to park their bikes on pavements or areas wider than three metres as long as there are no bicycle parking areas within 100 metres or if they are full. They can chain them to benches, lampposts or other street furniture as long as they are not damaged, can still be used and don't annoy other people.